People want to get out of their leases for a lot of different reasons. Excess mileage, changes in lifestyle or desire to get a new vehicle - list of reasons is vast. Changes in life are inevitable, and some changes may lead to necessity to break or terminate a lease early. A popular misconception is that it is impossible to end a lease early. In truth, it is a question of cost.
Our Ready Honda Finance and Lease experts are here to help you get out of your lease early and avoid paying huge early lease termination expenses. Good advice can save you a lot of money and paperwork, so feel free to
contact us
- we are here to help you.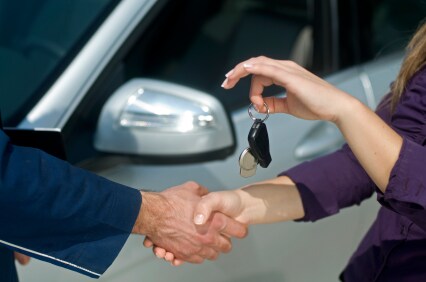 Ways to end your lease early
1. Return your Honda or Acura vehicle to the dealership. This is a most expensive option, since you will be asked to pay penalties and other fees.
2. Trade in your Honda or Acura vehicle for another one in the dealership. This way old penalties and fees will be included in the new contract, which is also expensive, but allows you to handle the penalties over an extended period of time. As you can see, this strategy won't eliminate all of the early termination penalties, but it can minimize them. And, if the interest rate on your previous lease was at a higher interest rate than the current Honda or Acura lease rate, it is possible to have the same monthly payment but for a brand new car.
3. Purchase the vehicle. There is always an option in a lease agreement to buyout the lease early from the dealership, and depending on the resale value of the vehicle, your car may worth more than what you have to pay to buyout the lease.
4. Find someone to take over a lease. This is a fairly new way to get out of a lease, facilitated by the internet. Several online companies offer this type of service for customers who want to get out of a lease or take someone else's lease. More details on how does it work below.
Typically, you pay a fee to post an ad on the site with details about your car and your lease terms. Once you make a connection, the website you've used helps you deal with the legal aspects of it. While most lease agreements will allow someone else to take over your payments and most of your liability, some lease agreements might require the original lease holder (you) to retain some liability. There's some risk, but if this strategy works, you'll be able to get out of your lease for not much more than the website's fee, perhaps a few hundred dollars or so.
No matter which option you choose, our Finance and Lease experts will be happy to help you.
Contact us by filling the form below if you have questions: